Registered Design
---
BerlingerHausis a state-of-the-art, cutting-edge brand, embodying the perfect combination of easy-to-use, practical kitchen products, and high-class luxury. The mother company, Home Impex Ltd., puts a big emphasis on creating something unique that always delivers beyond expectations. By carefully designing each product element, the extraordinary visual appearance speaks for itself, and the hard work of our Europe-wide design team is reflected perfectly. No wonder, why we keep our "secret ingredients" behind a curtain of a registered design! Do you want to have a kitchen that all your guests would be jealous of? Read for more.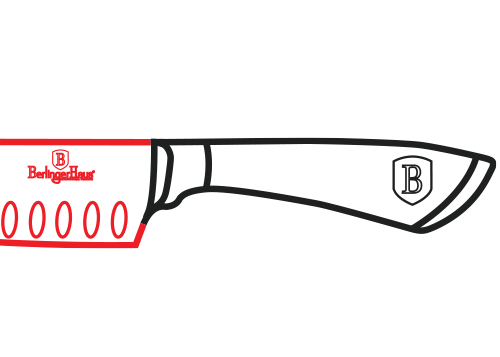 Handle Design
Project number: 0370
This ergonomic handle is developed with advanced technology that makes the stainless steel knife the perfect choice for every modern kitchen. Chopping, cutting – everything is possible, thanks to the handle that will give you the perfect grip! Do you think it can not get any better? It can! The Finger Guard – as we like to call it – provides maximum safety and comfort while using the knife, preventing it from slipping out of your hand!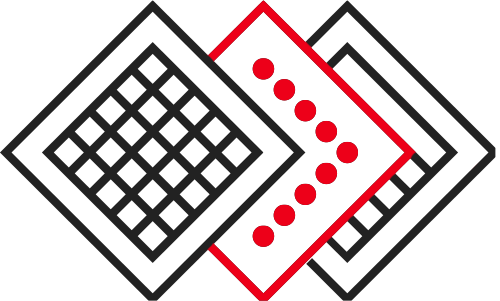 Cookware Coating
Project number: 1969
If you want to give your cookware a real spin, this strong, durable 3D coating is your way to go! It's not just 5x more scratch resistant than any other coating on the market but is also protected by a non-stick layer which is also waterproof to save the surface from corrosion. And yes, it also looks magnificent: the stainless steel with the honeycomb-shaped web is something all of our customers fall in love with. And what they love, even more, is how easy it is to clean it!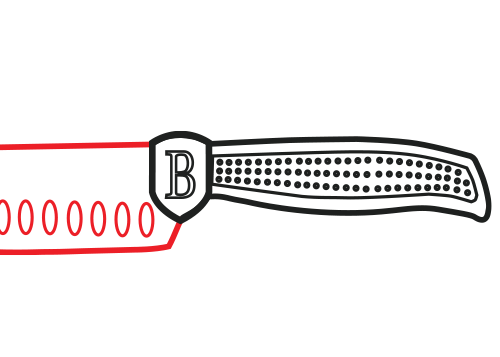 Knife Design
Project number: 0321
You know what they say: behind every great thing there is a great story. And it's not different for the unique Kikoza Knife either! The perfect combination of the ergonomic handle and the stainless steel was specifically visualized and designed by Sharon Kikoza himself: "I aim to show the world: practical kitchenware can also look marvelous!". Cutting has never been this easy, and the dreams of an impeccable kitchen have never been so fulfilled!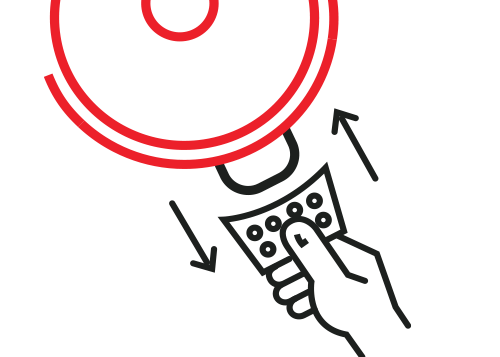 Cookware Handle and Knob
Project number: 2103
Say goodbye to those times when you accidentally burned your hands while touching the cookware handle! This stay-cool, ergonomic soft touch handle and knob will pull you out of your misery by promising nothing less than a totally heat resistant silicone, a comfortable soft feeling and no burnings at all. When you get used to them, we promise you, you won't be able to imagine a cookware without these handles anymore!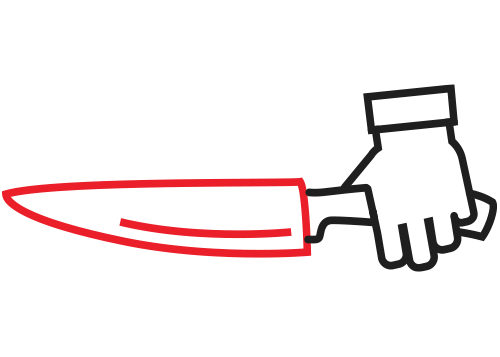 Handle Design
Project number: 0211
We embrace diversity because we know that everyone is different. That's why we want to give our customers the option to choose from various knife handle designs to maximally customize their kitchen experience. The technology is still state-of-the-art, nevertheless the design is slightly different: while the Finger Guard provides safety, the design adds the comfort that's needed for your luxury kitchen.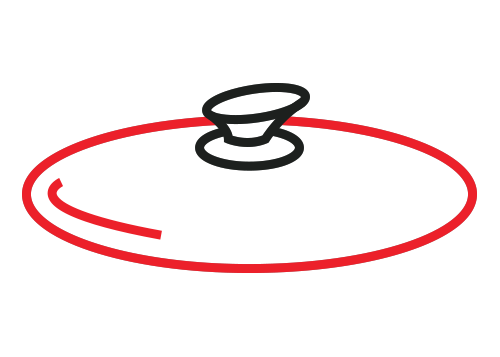 Cookware Handle and Knob
Project number: 0762
Our European designers were carefully constructing this stay-cool, ergonomic soft touch handle and knob to use its full potential. While the fine bakelite handle and knob with the soft-touch coating gives you the maximum comfort possible, the innovative hole on the handle provides you the option to show off to all of your guests by hanging up the cookware wherever you please! And if you're wondering whether your hands will get burned: we think you've probably figured out the answer…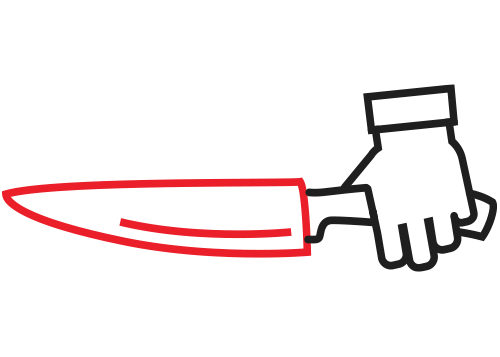 Handle Design
Project number: 1410
If you like the fine balance of simplicity, cleanness and the wow-effect, this handle will blow your mind! When you take a closer look to examine where the ergonomic handle connects with the stainless steel, you know you've found something unique. The market leader brand, BerlingerHaus has never sold a pig in a poke: if you're promised cutting-edge solutions, we work day-and-night to make sure that's what you get!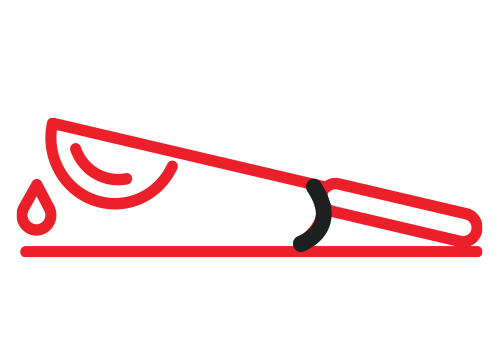 Kitchen Tool Rest and Stand
Project number: 0196
Do you want to feel like the VIP participant of the finest kitchen exhibit? And what if we tell you, we'll make this happen in your very own kitchen?! Yes, that's right, we are talking about all those boring kitchen gadgets that BerlingerHaus was able to design in a way that seeing them will be the highlight of your kitchen experience! For example, this stylish dynamic stand stores all of your essential kitchen tools in one convenient spot, while also keeping them perfectly mess-free, clean and antibacterial while cooking. And there is more: it is rotatable in 360° and has an anti-skid bottom!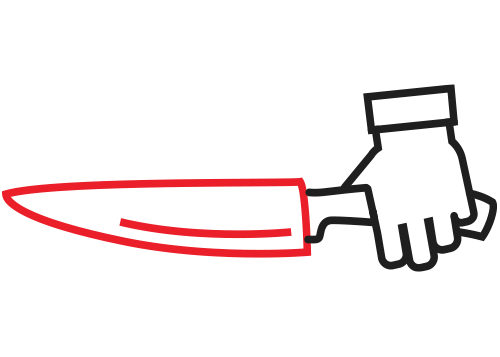 Handle Design
Project number: 2341
If you think you have already everything for the perfect kitchen, we're here to prove you wrong! This ergonomic handle developed with advanced technology aims to disrupt how people look at knives. This very handle is not just incredibly practical because of the professional Finger Guard safety design, but also visualized with such an elegance that you probably have never seen before.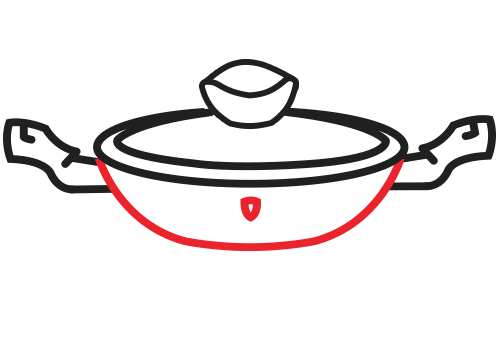 Cookware Design
Project number: 2452
There is something indescribable in the way nature works on combining different forces to create something powerful and extraordinary. This is how we view the Forest Line design: the high-quality cookware is made of resistant forged aluminium while the inner non-sticky coating will assure you that no food will go to waste by sticking to the base of the pot. Any chef would be inspired regardless of what they are looking for: breathtaking professional experience, a well-crafted design, or astonishing practicality.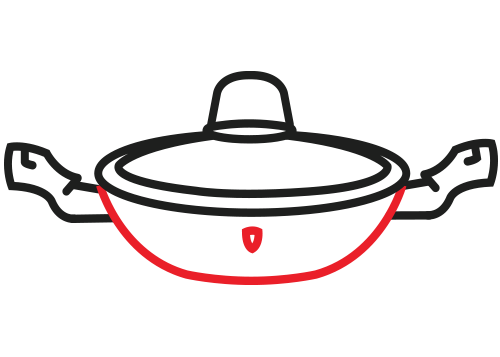 Cookware Design
Project number: 0475
This line got the name Black Rose for a very good reason. The design resembles all the natural power and persistence embodied by roses and gives all the opportunities and beauty, just like the blooming season. The strength is composed by the forged aluminium body of this practical and universal cookware, while we also carefully crafted every and each detail to create the beauty of roses. And what about practicality? The material was designed to conduct heat well which results in an easy, quick and satisfying cooking experience. The food won't stick, your hands won't burn – what else would you wish for?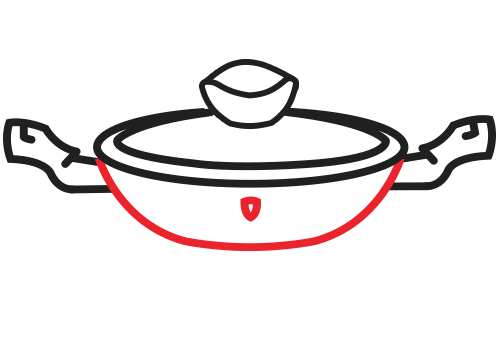 Cookware Handle and Knob
Project number: 0543
When you think about ordinary cookwares for sure this model doesn't come to your mind at first. But who wants to stay ordinary…? With this stay-cool, ergonomic soft touch handle and knob you can stick out from the crowd! Own one of these fine bakelite designs that will keep your hands smooth, your food fresh and your needs satisfied. And thanks to our hard-working design experts, it also looks as great as it serves its purpose! Hang it and see it for yourself.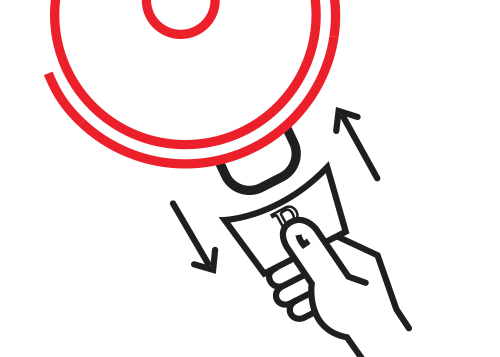 Cookware Handle Design
Project number: 0125
Have you ever wondered, how would the perfectly optimized cookware handle look like? We're proudly presenting you this professional-level cookware element, which is one of our favourites for a very good reason: the practical and easy-to-use detachable silicone handle makes you question how you could live without this up to now. And it doesn't stop here: for maximum safety, the shape and material of the handle were created through various experiments and heat treatment processes, while the handle can also be removed to use the pot in the oven, at temperatures up to 220°C. We bet now you understand a little bit more what we're talking about, but to fully experience our love for this handle, you should see it for yourself!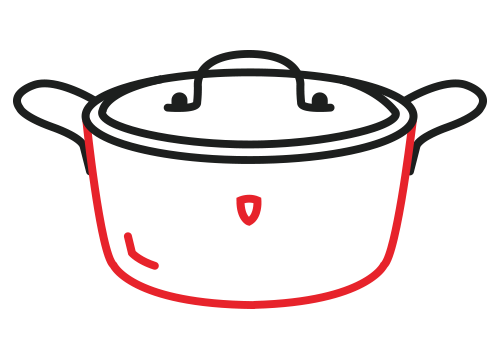 Cookware Design
Project number: 1230
If you are looking for that one elegant piece that's missing from your kitchen, we have some great news for you! This cookware was specifically created for those of us who like high-quality delicate products with long life, thanks to the forged aluminium. The strong, durable non-sticky coating makes the cookware 3x more resistant than any other product on the market, while also preventing the adhesion of any food. The handle is stainless steel with heat resistant silicone, so it can be placed in the oven and gives you a comfortable, soft feeling without burning your hands!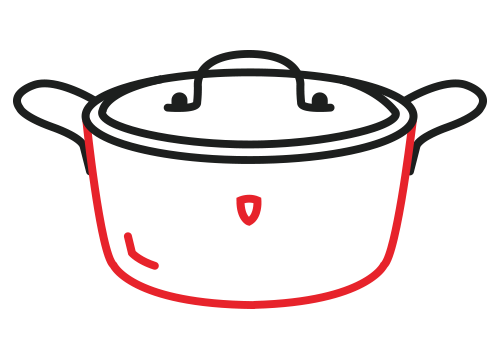 Gradient Cookware Design
Project number: 0136
The Cookware original designs are amongst our rare old-but-gold designs. For a long time we're dedicated to show the world the magic these pots can create: the highly resistant forged aluminium combined with the outer metallic coating will make sure to bring to life the kitchen experience you've never had before. If you truly want to give your food the best friend it needs, these pots are your way to go!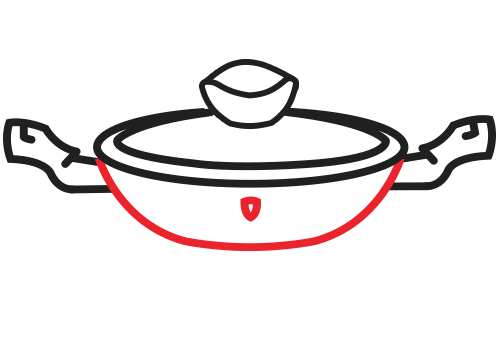 Cookware Handle and Knob
Project number: 0367
Have you ever felt during cooking that something is missing? We bet it was this exceptional stay-cool, smooth ergonomic handle and knob which was created for no other reason than to show you: cooking can be just as fun as you see it in the movies! Micheline dinner or cozy Sunday lunch? The fine bakelites of these handles and knobs will try to shoot for the stars – comfort, safety and innovation all in one product. And they also look like stars! Give your kitchen the shine it deserves by hanging these amazing products.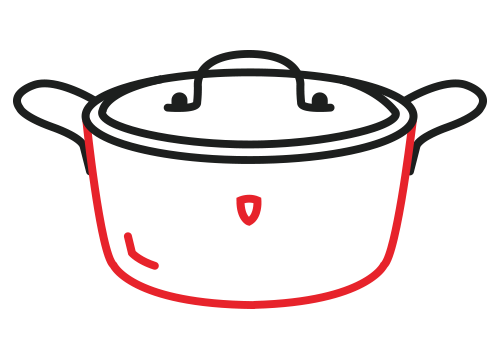 Hammered Cookware Design
Project number: 3216
If you thought we're already done, you couldn't be more wrong! This Cookware original design speaks for itself…The quality of these pots will undoubtedly give you many glances from visitors and many exciting questions like "Does it just look great or is it also easy to use?". The answers of course will flatter everyone: the highly resistant forged aluminium combined with the outer metallic coating and the shinning effect will be the main topic of your conversations!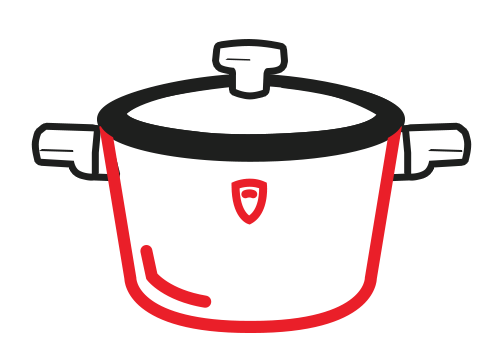 Cookware Handle and knob
Project number: 3748
This practical and elegant piece should be your next item in your collection! We spent countless hours to create the perfect balance of clean simplicity, creativity, innovation, and most importantly – practicality. Comfort was of great importance and our main aim was always in the back of our minds: a bakelite handle and knob with a smooth coating and material that keeps cooking as simple as it always should be.