Welcome to BerlingerHaus
---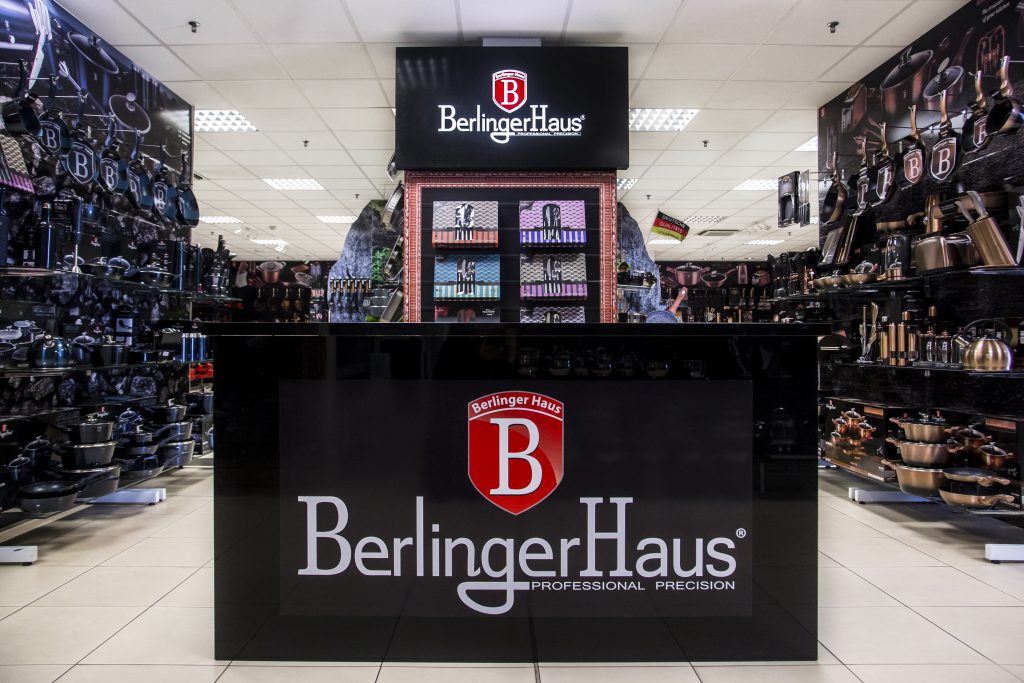 BerlingerHaus is one of the various exclusive brands marketed by Home Impex Ltd., aiming to disrupt the way people think about cooking.
Our mentality is not just about creating the smoothest kitchen experience but also allowing people to enjoy the journey of preparing the meals just as much as we enjoy designing the necessary tools for that. We conceptualize everything with high accuracy, resulting in an overall 8-17 months designing procedure by our 15 professional design team.
We're proud to present our very own registered designs for handles, moulds, pots, pans, knives, cutlery, bakeware, bioelectrical appliances – the list can go on and on.
Company Profile
---
Our philosophy was refined for many decades, going back all the way to 1996. As a small family business operating from just as small garage store, the close proximity taught us what the men-in-general needed: simplicity and elegance.
Since trends like that can change easily in our fast-moving industry, we always adapt quickly to the market needs in order to continue satisfying customers the way we historically did. This allowed us to expand in ways we never could have imagined: in the Hungarian headquarter 75 employees across 9 departments are working hard to make the magic happen in more than 60 countries! We are proud to have over 1600 SKUs in 22 different colour schemes and design concepts.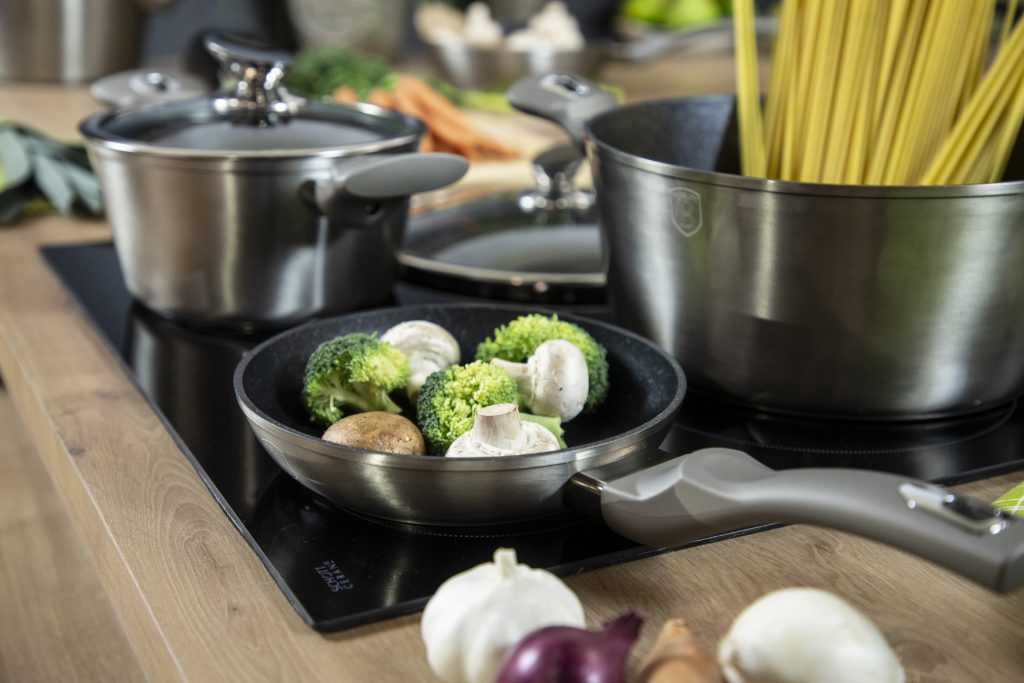 About our company
---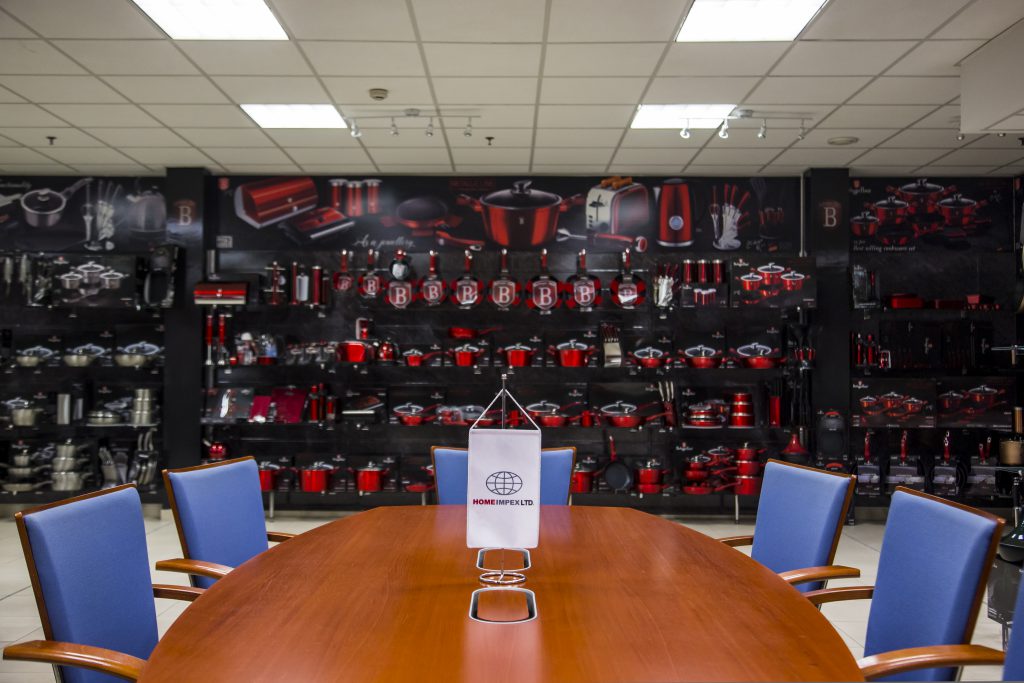 What do nice products matter if we cannot deliver them? Fortunately, we thought of everything. Our comprehensive logistic system assures you that everything is in place whenever the cooking-enthusiastic customer wants them. Central Warehouse of 20.000 m2? MOQ shipment from Budapest? Direct containers from China? We got you all covered.
Our purchasing departments in Europe and Asia allow us to reach some of the most important territories of the global market and with our professional local employees, we make sure that cultural and language barriers are eliminated for the highest efficacy. Nothing is outsourced, everything is in-house – the best recipe for high quality.
Now you understand why we love our brand so much. But in order to make the end-user feel the same way, we don't present them fancy numbers and abbreviations. Instead, we let the products speak for themselves with a perfectly designed visual that of course, you as our potential partner can also use for your marketing activities. Do you want to see who else trusts us already?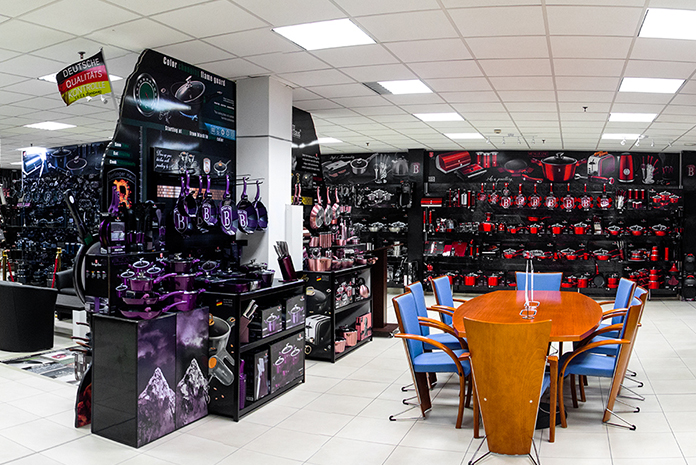 Our Distributors
---
Exclusive distributors
---
Canada
Czech Republic
Indonesia
Kazahstan
Russia
Slovenia
South Africa
Ukraine
United States of America
Representative distributors
---
Albania
Algeria
Armenia
Azerbaijan
Australia
Austria
Bahrain
Belgium
Belarus
Benin
Botswana
Bosnia and Herzegovina
Bulgaria
Burkina Faso
Cameroon
Central African Republic
Chad
Chile
China
Columbia
Comoro Island
Congo
Costa Rica
Croatia
Cyprus
Denmark
Dubai
Equatorial Guinea
Estonia
Egypt
Finland
France
Gabon
Gambia
Georgia
Germany
Greece
Guinea
Guinea-Bissau
Honduras
Hungary
Iceland
India
Iran
Ireland
Israel
Italy
Ivory Coast
Japan
Kosovo
Kuwait
Latvia
Lebanon
Libia
Lichtenstein
Lithuania
Luxembourg
Macedonia
Malaysia
Mali
Malta
Mauritania
Mauritius
Moldova
Mongolia
Montenegro
Morocco
Netherlands
New Zealand
Niger
Niger
Norway
Panama
Peru
Philippines
Poland
Portugal
Réunion
Romania
San Marino
Saudi Arabia
Senegal
Serbia
Slovakia
South Korea
Spain
Sri Lanka
Sweden
Switzerland
Tajikistan
Togo
Tunisia
Turkey
Turkmenistan
United Kingdom
Uzbekistan
Vietnam
Zambia
Zimbabwe