Welcome to BerlingerHaus
---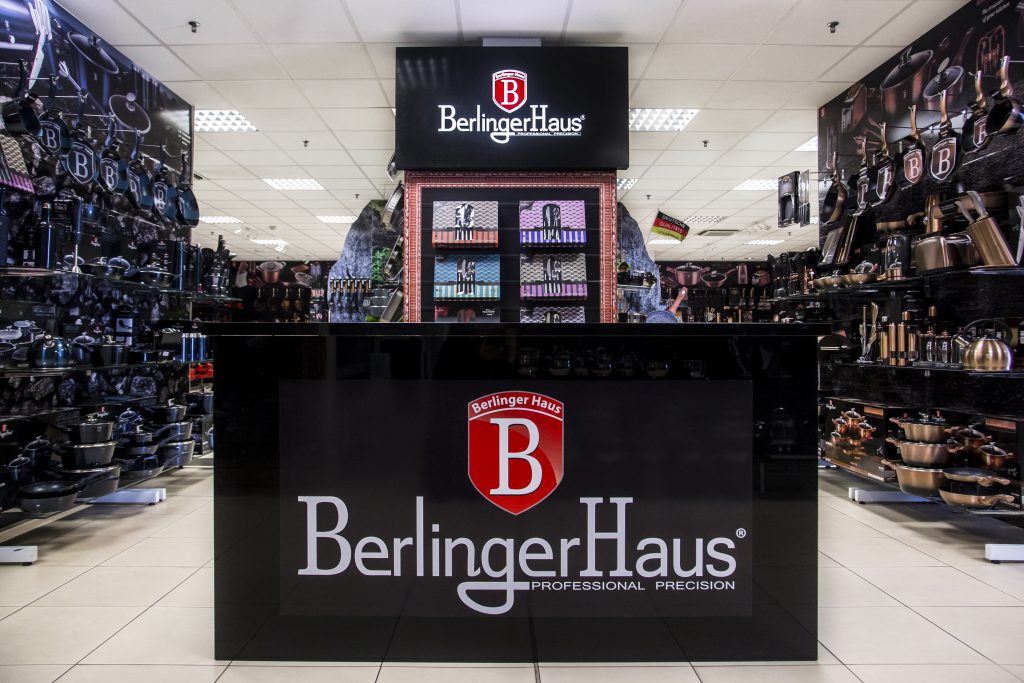 Berlinger Haus is a completely new high-end brand for fashion oriented, mid-and high-class products by Home Impex Ltd.
The design of each product takes between 8-17 months by our 11-person design team. Producing Berlinger Haus products we use our own, registers handles & produce our own molds also. We present pots, pans, knives, cutlery, kitchen gadgets, kitchen tools, bakeware, tableware, small & bio electrical appliances. We offer "tailor made" manufacturing, under our own brands, as well as private production.
As innovation for 2020, we will present new metallic outer coating for pots and pans, new molds of pots pans and knives and an innovative plastic lid line for casseroles and pans (suitable for food storage)
Company Profile
---
The roots of our company are coming back from 1996. When it all started as a small family business (literally in a small garage store). We are a fast-growing producer of kitchenware, kitchen accessories and small electrical home appliances. Expanding in 2006 into home impex LTD, our main trading company and in 2013 also into our HK company, the Global House LTD. Our head office is located in Hungary, with over 70 employees cooperating in 7 different departments.
Nowadays we are distributing more than 60 counties all over the world. Over 1600 SKUS in 22 different colour and design concept. which covers all main products for kitchen and home appliance. We provide full product concept which can be presented in partners' store or online shop, significantly helping to increase our partner's sales. We are active in loyalty programs like B2B, FSDU/CDU projects.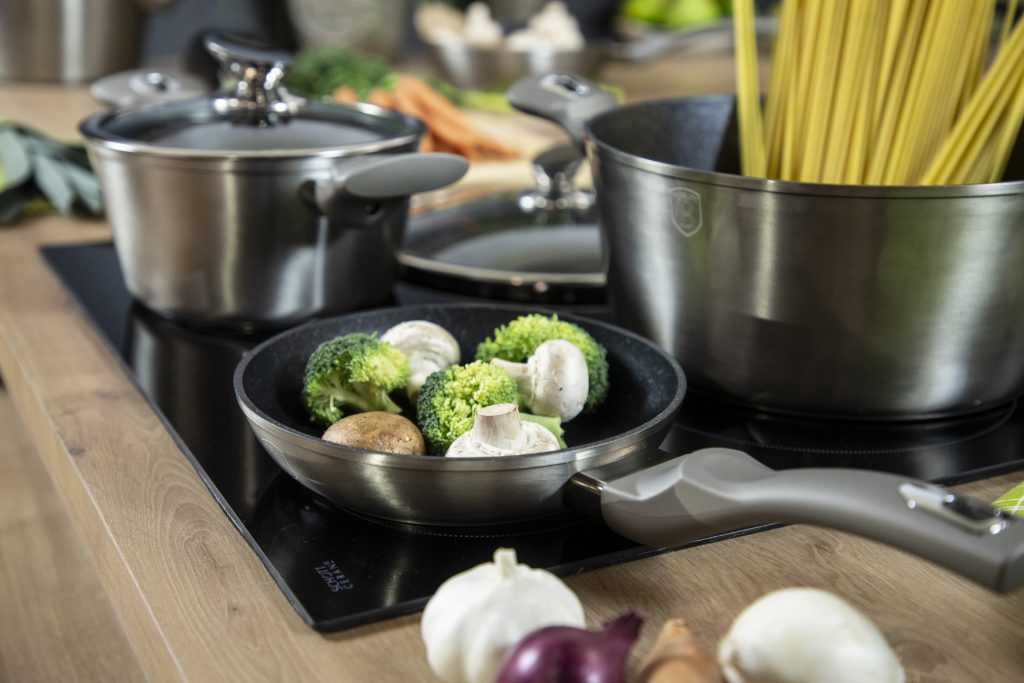 About our company
---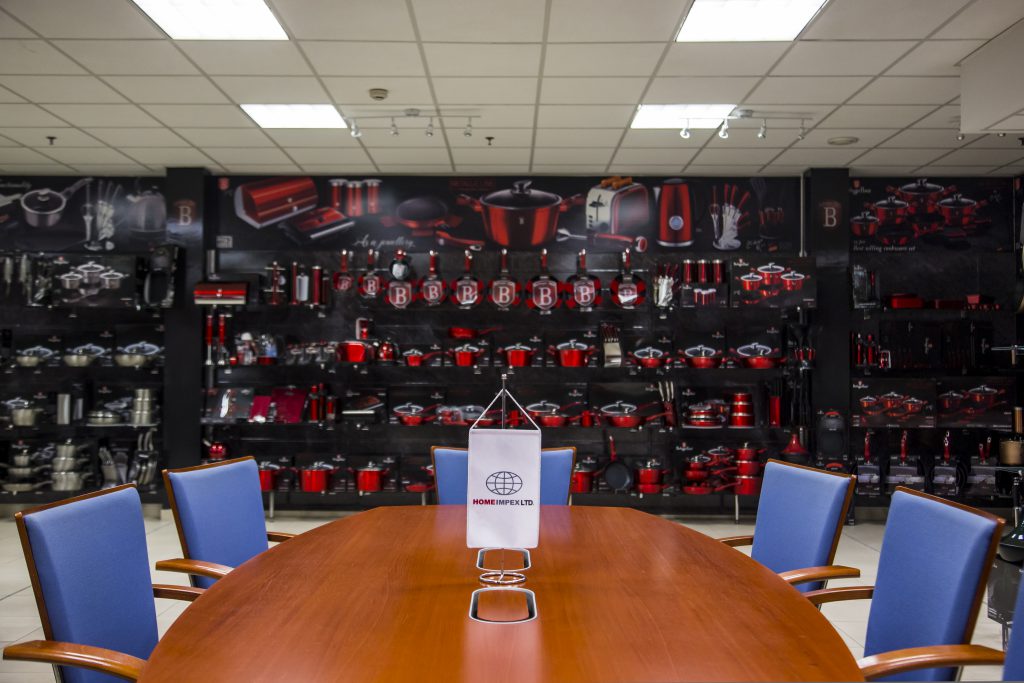 Our Central Warehouse with 10 000 m2 is located near to Budapest (MOQ shipment from 1 pallet) and direct shipment possibility is also available from China (also for mixes container, starting from 300 pcs/sku).
We built up two strong purchasing departments, one in Europe and the other in Hong Kong, functions as our Far-East office. Hiring native speaker purchasing colleagues, who ensure the direct contact with our factories. All the purchasing, product development, artwork and printing/marketing material creation is self-made since we believe it is the most effective way to reach a high-standard & high-speed service level. As support to the online sales of our partners, we have created and provided short movies presenting our product lines.
Thank you for choosing Berlinger Haus product "For Your Home"!
Our Distributors
---
Exclusive distributors
---
Canada
Czech Republic
Indonesia
Kazahstan
Russia
Slovenia
South Africa
Ukraine
United States of America
Representative distributors
---
Albania
Algeria
Armenia
Azerbaijan
Australia
Austria
Bahrain
Belgium
Belarus
Benin
Botswana
Bosnia and Herzegovina
Bulgaria
Burkina Faso
Cameroon
Central African Republic
Chad
Chile
China
Columbia
Comoro Island
Congo
Costa Rica
Croatia
Cyprus
Denmark
Dubai
Equatorial Guinea
Estonia
Egypt
Finland
France
Gabon
Gambia
Georgia
Germany
Greece
Guinea
Guinea-Bissau
Honduras
Hungary
Iceland
India
Iran
Ireland
Israel
Italy
Ivory Coast
Japan
Kosovo
Kuwait
Latvia
Lebanon
Libia
Lichtenstein
Lithuania
Luxembourg
Macedonia
Malaysia
Mali
Malta
Mauritania
Mauritius
Moldova
Mongolia
Montenegro
Morocco
Netherlands
New Zealand
Niger
Niger
Norway
Panama
Peru
Philippines
Poland
Portugal
Réunion
Romania
San Marino
Saudi Arabia
Senegal
Serbia
Slovakia
South Korea
Spain
Sri Lanka
Sweden
Switzerland
Tajikistan
Togo
Tunisia
Turkey
Turkmenistan
United Kingdom
Uzbekistan
Vietnam
Zambia
Zimbabwe